EXPERIENCE THE GREAT OUTDOORS WITH CONFIDENCE USING DRYSEE
Don't let your surgery hold you back from enjoying the activities you love. With DrySee's reliable wound protection, you can embrace outdoor adventures such as mountain biking, river rafting, and hiking, knowing that your wound is safeguarded and monitored throughout your journey.
Buy Now
Our DrySee bandages are thoughtfully designed with advanced features to ensure optimal wound care: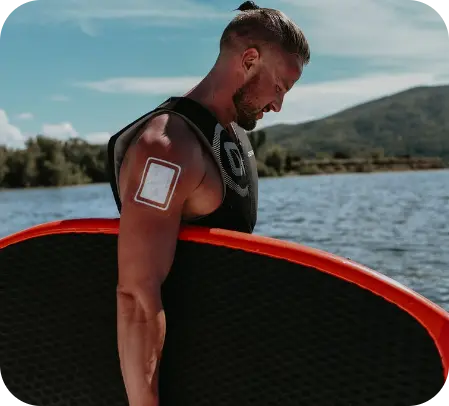 LIQUID INDICATING TECHNOLOGY
The center pad of our bandage is equipped with liquid indicating technology. As wound exudate saturates the pad, it changes color from a light blue to a darker blue, signaling that it's time for a bandage replacement. This visual cue helps you stay proactive in your wound care.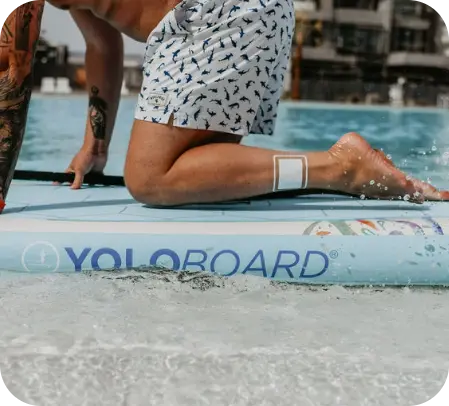 PERIMETER PROTECTION INDICATOR
To offer an additional layer of protection, our bandages include a perimeter band of liquid indicating material. This band surrounds the outer edges of the bandage and absorbs any liquid that may enter from around the edges. It changes color prior to the moisture reaching the wound site, acting as an early warning system. When you see the color change, you'll know it's time to change the bandage.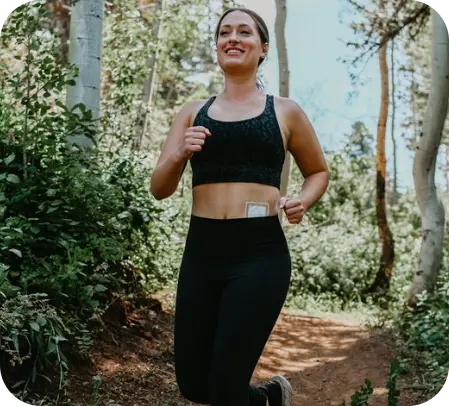 NON-ADHERING COTTON CENTER PAD
Our bandages feature a sterile, non-adhering cotton center pad that provides gentle absorption for low exudate wounds. This pad is comfortable against your skin and helps maintain a healthy healing environment.
EMBRACE THE FREEDOM OF THE OUTDOORS
So go ahead, embrace the freedom of the outdoors with the peace of mind that DrySee provides. Take on your favorite activities, knowing that your wound is protected and monitored every step of the way. Choose DrySee for reliable wound care during your outdoor adventures and let nothing hold you back!
Buy Now