Regular price
Sale price
$79.95 USD
Unit price
per
Sale
Sold out
Available in a box of 25
Available in a box of 25 bandages, DrySee®'s 5×10 +Pad Dressing is ideal for medium to large sized wounds, cuts, and post-surgery incisions that need to be kept covered and dry. 
The perimeter liquid intrusion indicator on the waterproof bandage will allow the wearer or caretaker to see if the bandage has been compromised from outside moisture. The inner pad liquid indicator will change color to alert that it has become saturated from wound fluid. Bandages can be worn for up to 4 days with no liquid indication. 
Contact your medical professional for wound care instructions.
View full details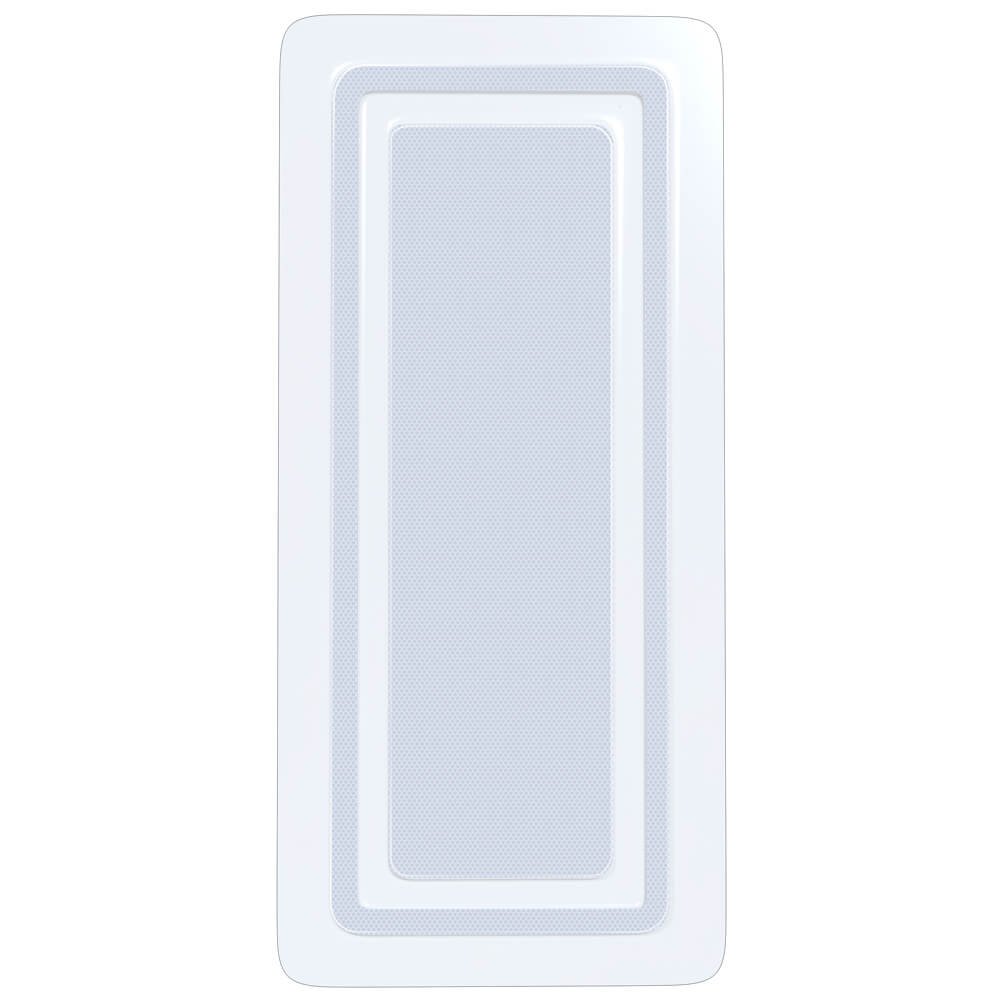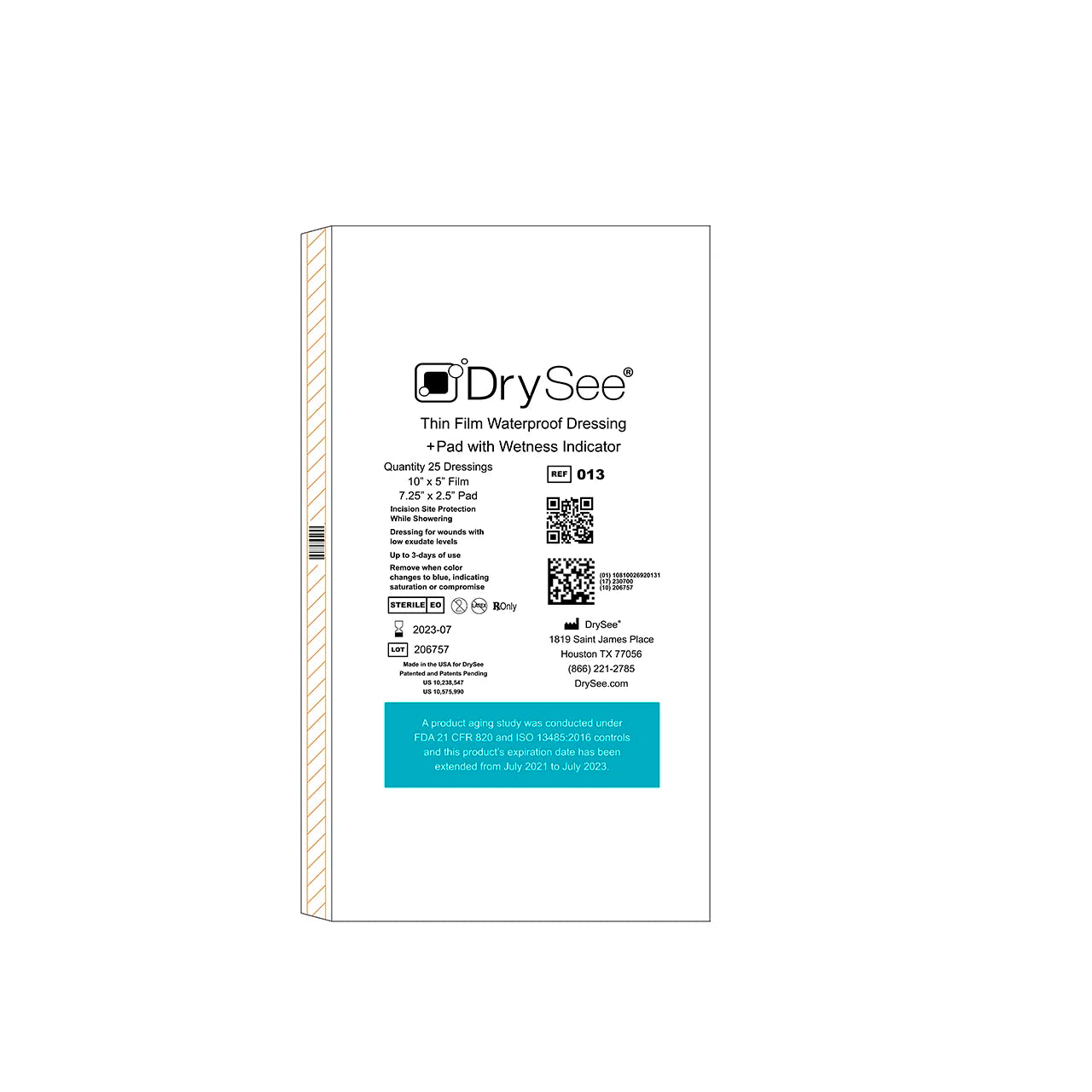 DrySee ships Monday through Friday. Any weekend or holiday orders will ship the next business day.
Waterproof Clear Film
Thanks to the clear film and unique Perimeter Protection Indicator, patients can avoid getting water in their bandage and on their wound while showering and bathing, and quickly change the bandage if it becomes compromised.
Non-Adherent Liquid Bandage
DrySee bandages use a sterile, non-adhering cotton center pad that provides absorption for low exudate wounds and is built with liquid indicating technology.
The center pad will change color upon saturation. When wound exudate saturates the pad, it will turn from a light blue to a darker blue, signaling that it is time to replace the bandage.
An additional layer of protection is offered by the Perimeter Protection Indicator. This perimeter band of liquid indicating material surrounds the outer edges of the bandage and provides a visual moisture alert. It absorbs any liquid that may enter from around the edges of the bandage and changes color prior to that moisture reaching the wound site. Color change is an alert to change the bandage.
DrySee's liquid indicating technology provides a visual moisture alert so doctors and patients alike, can tell if the bandage has been compromised from the exterior or the center pad has become saturated, and remove and replace it accordingly.
Non-Latex Adhesive
For long-lasting protection and to ensure that patients with latex allergies can use DrySee waterproof bandages for stitches and wounds, this dressing is built with a non-latex adhesive. Combined with the waterproof clear film, this adhesive provides long-lasting wound protection.
2x2 Bandage

4x4 Bandage

5x10 Bandage
Choosing a selection results in a full page refresh.